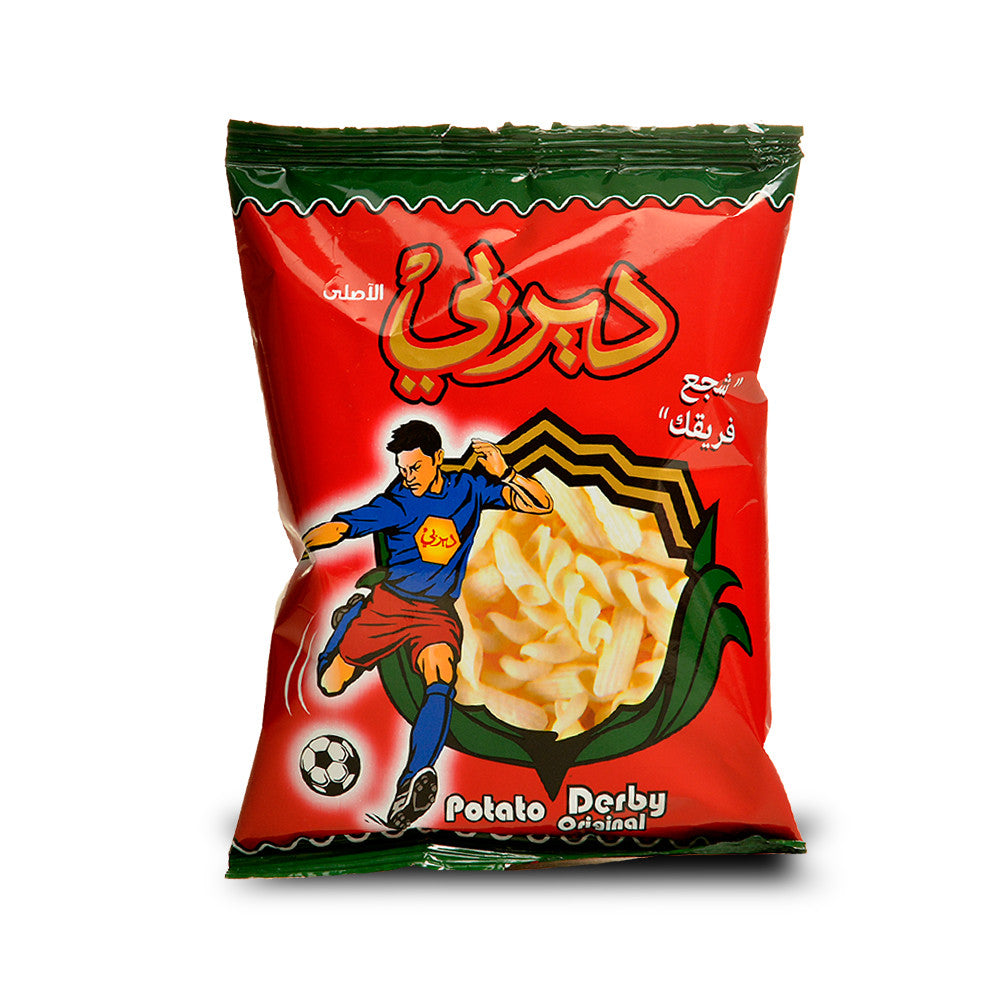 Syrian Derby Potato Chips (18x20g)
Derby Potato Chips are popular in Syria and throughout the middle-east Our love for these chips goes way back!
This master case is packaged with 18 snack-sized bags, weighing in at 20g each and packing LOTS of delicious flavor! 
Thanks for Shopping with Aroma Imports!
Gourmet Quality - Imported Products - Quick Shipping