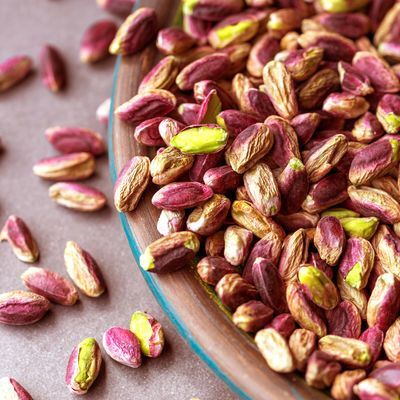 Shelled Pistachios (1lb+)
Our Shelled Pistachios are preferred by sweets connoisseurs as one of the best pistachios for cooking for their reduced oil content. Sourcing the best Pistachios, we at Aroma Imports were on the search for the cleanest, boldest, and most reliable producers in the region. Al Akhawain pistachios are guaranteed to be bursting with flavor. With a colorful mix of red and green, these pistachios serve as a great snack or are paired great with sweets like baklava and more. 
These raw pistachios are tasty, healthy, and ready-to-eat to snacks that are packed with nutrients! 
No preservatives - No Added Colors - Unsalted - All Natural Red Pistachios
Get Aroma Imports' Pistachios delivered to your door today with quick 2-day shipping!
Interested in bulk pistachio rates and wholesale pistachio pricing for your business? Contact us today for more information.