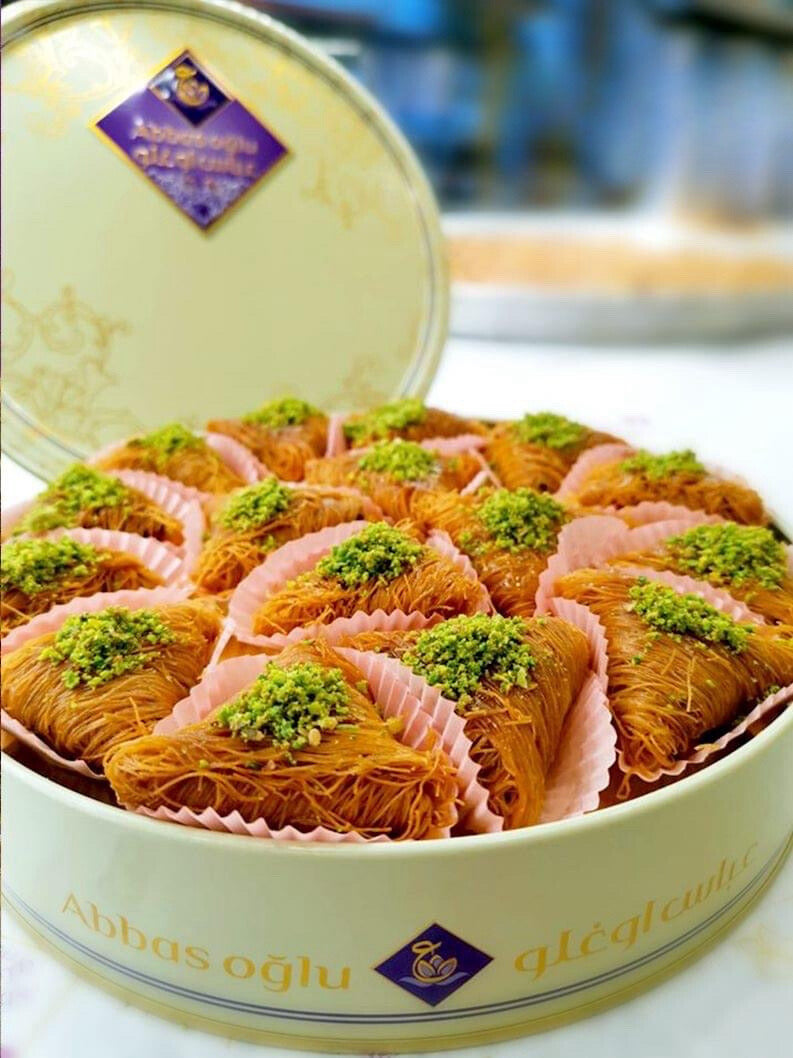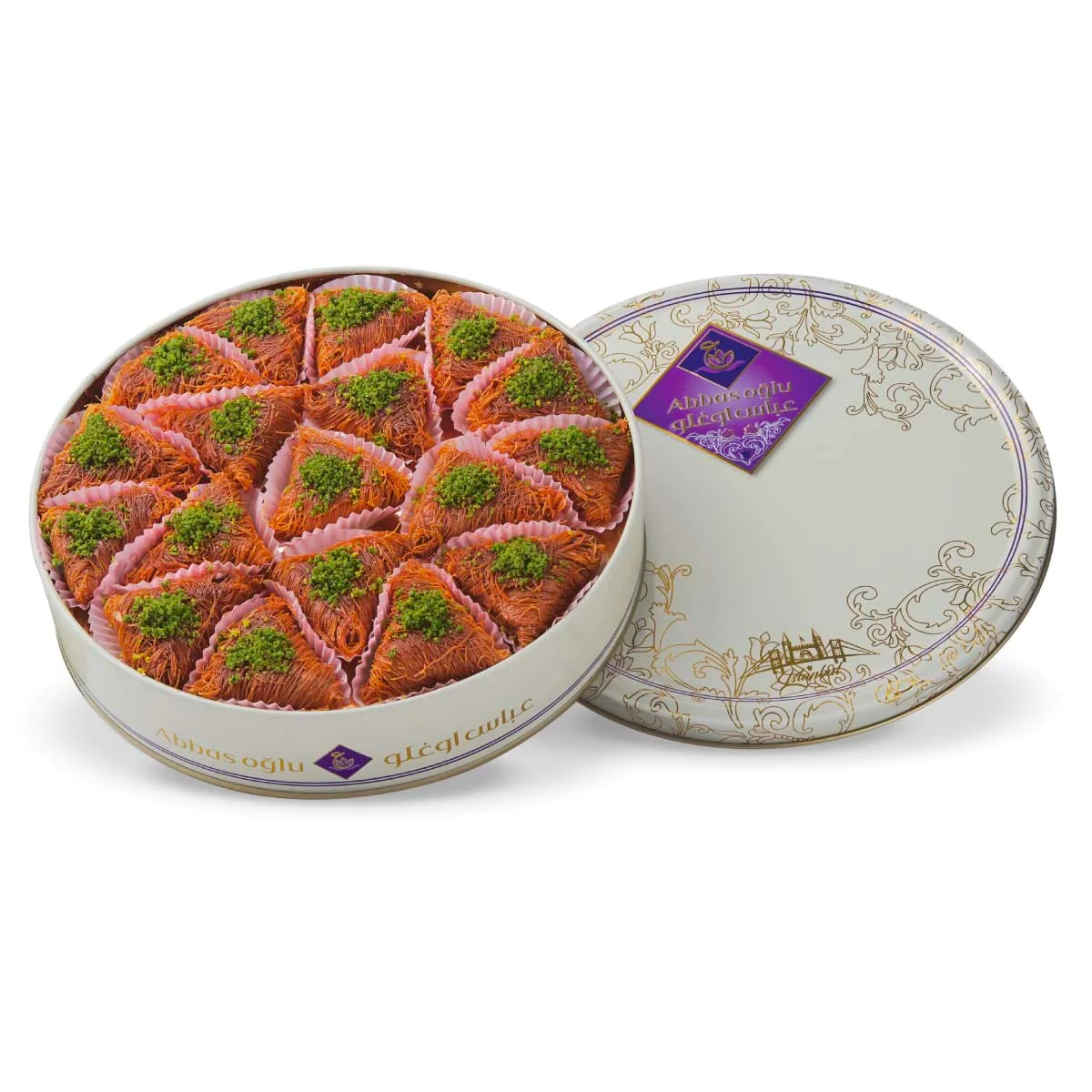 Pistachio Faisaliah by Abbas Oglu (500g)
Indulge your senses in a symphony of flavors and textures with Faisaliah, a culinary masterpiece meticulously crafted by Abbas Oglu in the heart of Istanbul. With a heritage steeped in tradition and a commitment to excellence, this delectable treat is a true testament to the artistry of Turkish cuisine. 
Metal Packaging Perfect for Gifts

A Traditional Sweet Delicacy
Premium Turkish Pistachio

Quick Shipping
Always Fresh
What is Faisaliah? 
Faisaliah is a culinary treasure that combines the finest Turkish Pistachios and ingredients to create a taste that indulges in cultural tradition.
These triangle-shaped delicacies feature a harmonious marriage of a rich nut filling and a delicate outer shell, crafted from the finest kataifi (knefe) dough threads. The result is an exquisite balance of textures and flavors that dance on your palate with each bite.