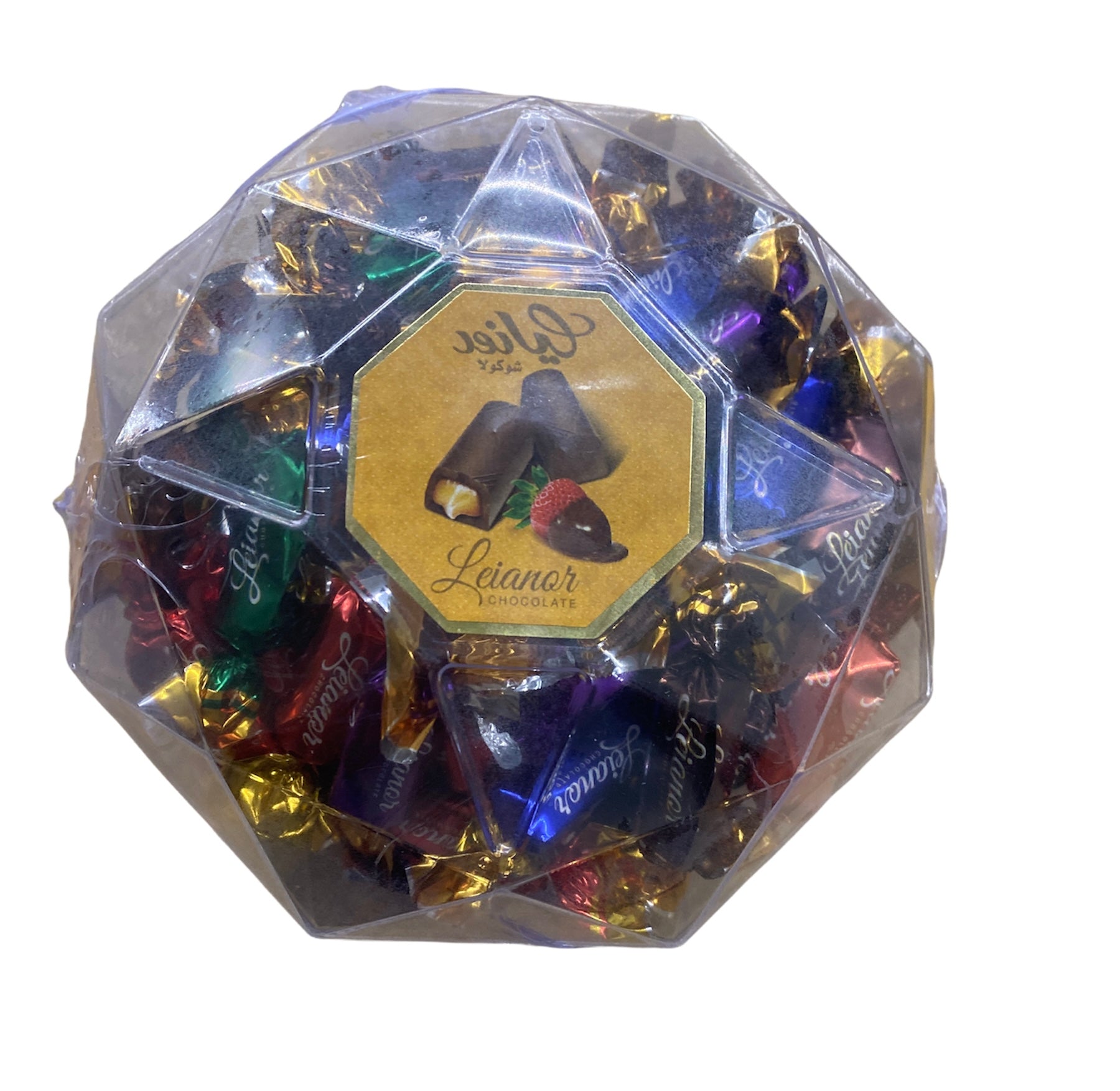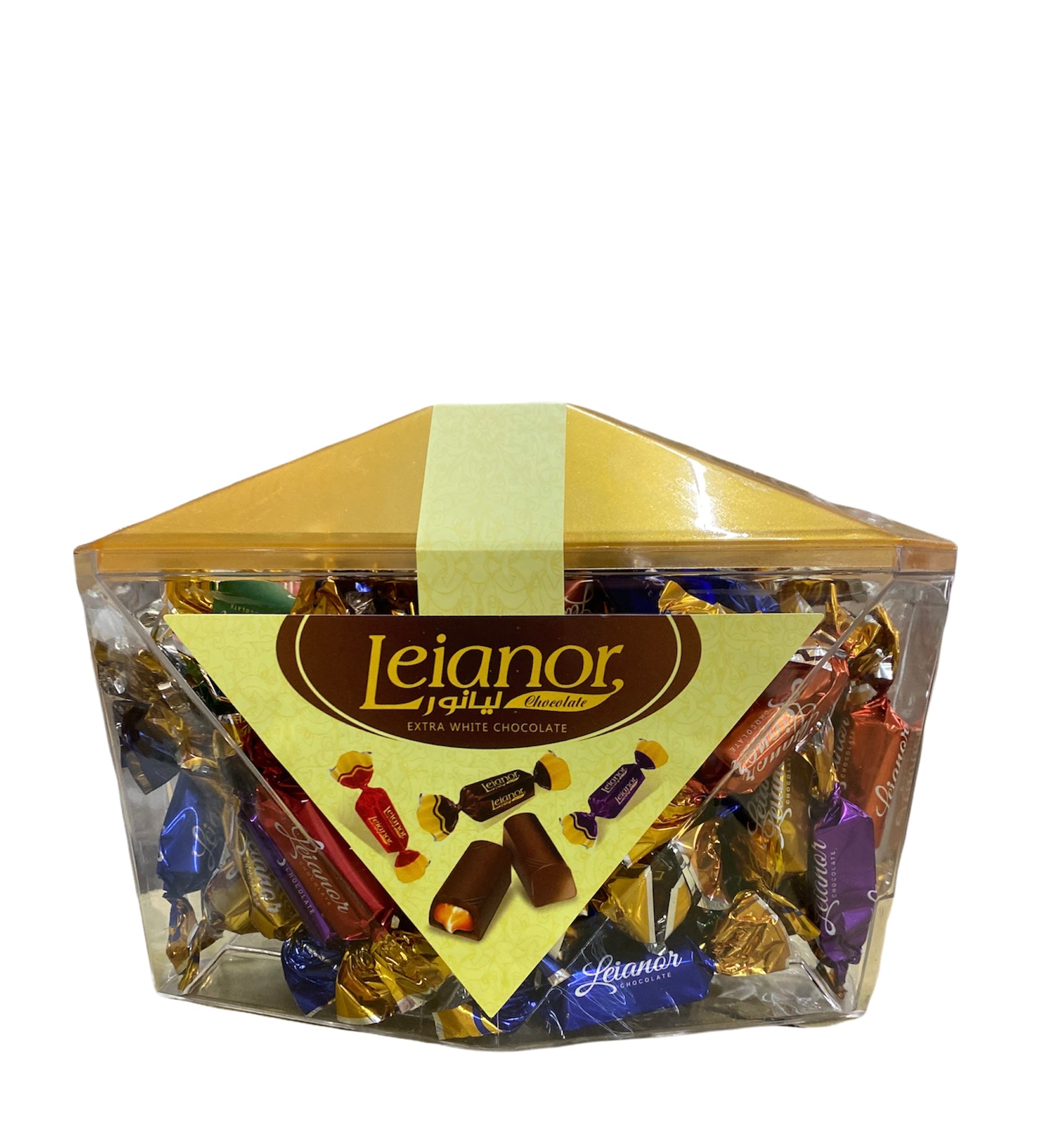 Leianor Mixed Fruit Filled Milk Chocolates (Various Sizes)
Leianor Milk Chocolates with Mixed Fruit Flavors, individually wrapped in different colors according to flavor.
Indulge your sweet tooth or get the perfect gift with our Leianor Mixed Fruit Filled Milk Chocolate Variety, available in 3 different sizes for every occasion: 400g, 600g, and 1kg
This product is filled with a variety of flavors, making it the perfect gift for teachers, students, coworkers or any chocolate lover on any occasion. Try them all and find your own personal favorite!

Assorted Milk Chocolates Filled with the Following Flavors:
1. Milk Chocolate with Chocolate Cream Filling
2. Milk Chocolate with Mulberry Fruit Filling
3. Milk Chocolate with White Milk Cream Filling
4. Milk Chocolate with Strawberry Cream Filling
5. Milk Chocolate with Banana Cream Filling
6. Milk Chocolate with Orange Cream Filling
7. Milk Chocolate with Mint Cream Filling
Quick Shipping - Always Fresh - Aroma Imports
Premium Quality Chocolates, Mediterranean Deserts and More at Aroma Imports