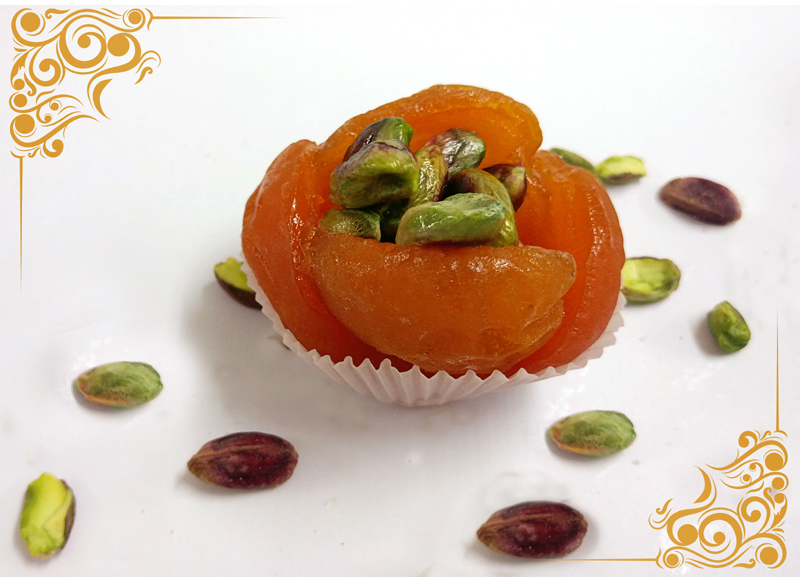 Dried Apricot Pistachio Rose (Zenbarakji Dried Fruit Collection)
Our dried apricot pistachio roses are packed with delicious flavor and elegantly placed paired. With soft and juicy dried apricot and delicious crunchy pistachios, these Mediterranean specialty sweets are individually-wrapped to preserve freshness & reduce sticking. With no preservatives or artificial flavors, these dried strawberry sweets make a great addition to our Zenbarakji dried fruit collection at Aroma Imports. 

We guarantee each fruity bite is moist and sweet. 
Always Fresh - All Natural - Quick Shipping - Aroma Imports