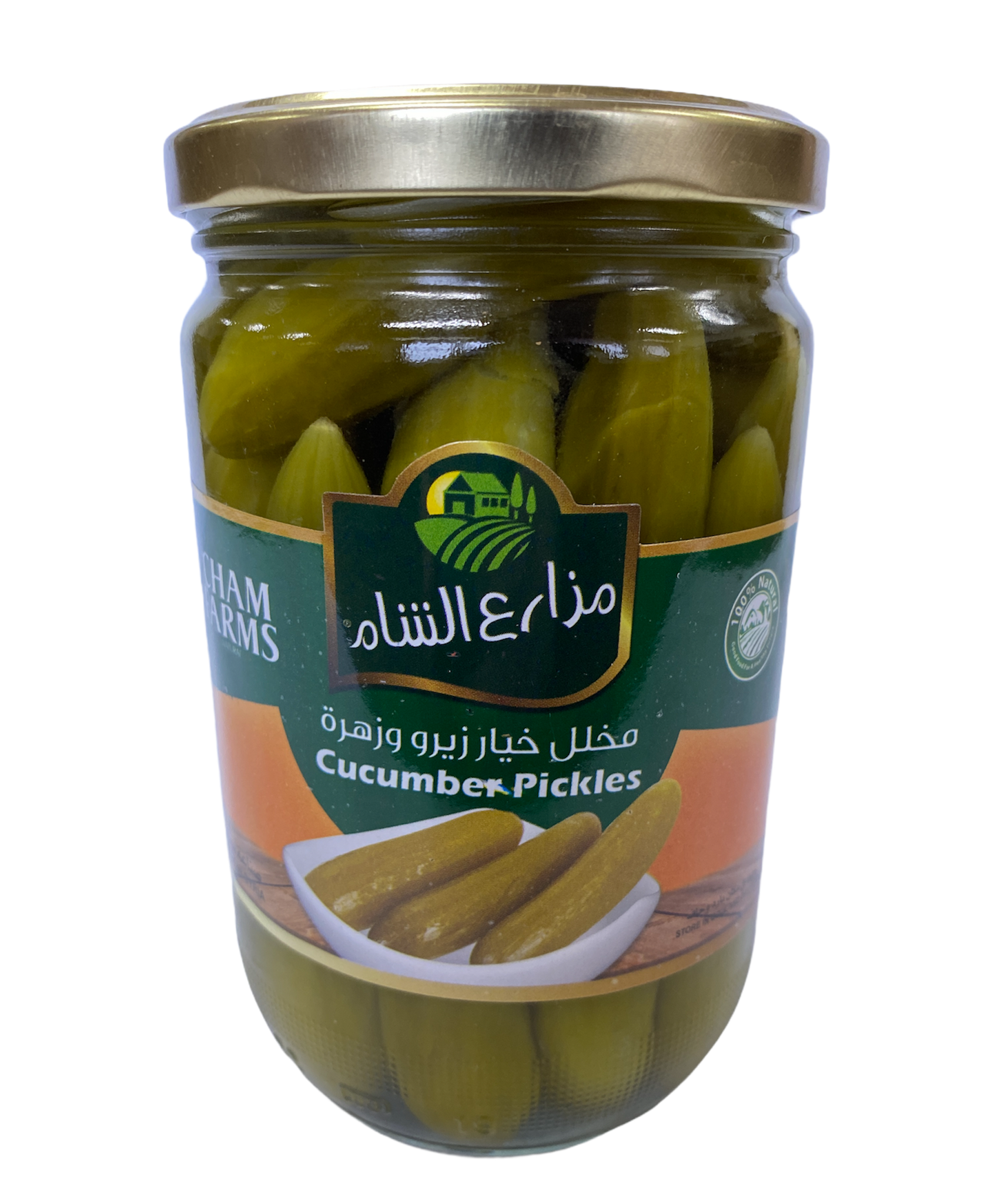 Cucumber Pickles (1 lb or 1 kg)
Premium Arabic Cucumber Pickles, 100% Authentic Middle Eastern Recipe, Non-Perishable, Vegan, Vegetarian. Beautiful and vibrant Cham Farms pickled cucumbers are full of flavor and have a delicious tangy crunch.
Authentic Arabic Cucumber Pickle Recipe
This product is available in 2 sizes:
1 pound Cucumber Pickles (500g/16 oz)
2.2 pounds Cucumber Pickles (1kg/36oz)
Aroma Imports' Cham Farms Cucumber Pickles provide an eye-catching garnish that adds a bright green pop and a distinct pickled flavor to any salad, falafel wrap, or shawarma sandwich. Try Aroma Imports' Cucumber Pickles by Cham Farms for a perfect complement to your favorite falafel, roasted chicken, kebab, or gyro sandwich. 

Keep the flavor going! Tell your friends about Cham Farms' Pickled Deliciousness by Aroma Imports!
Quick Shipping - Always Fresh - Aroma Imports