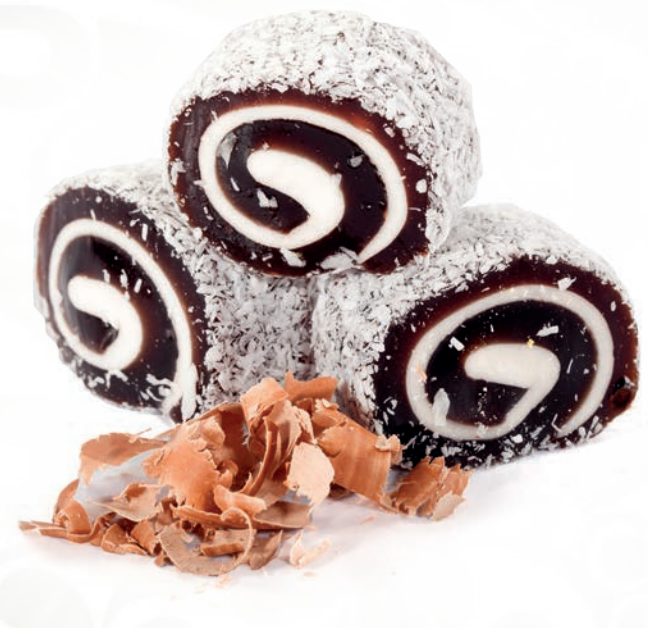 Chocolate Wrapped Turkish Delight with Marshmallow
Presenting our Chocolate Rolled Turkish Delight, an innovative spin on a legendary Turkish delicacy. Made with a mouth-watering combination of traditional marshmallow and sweet chocolate Turkish delight, then topped with tasty coconut. 
Our Turkish Delights are made in Turkey using premium quality ingredients and backed by science to ensure the perfect firmness, stickiness, sweetness, and flavor that leaves your taste buds satisfied!
If you're looking for a mix of all of our fruit flavors, try our Rainbow Turkish Delight Trays here!

- Fresh, Gourmet Quality
- Quick Shipping