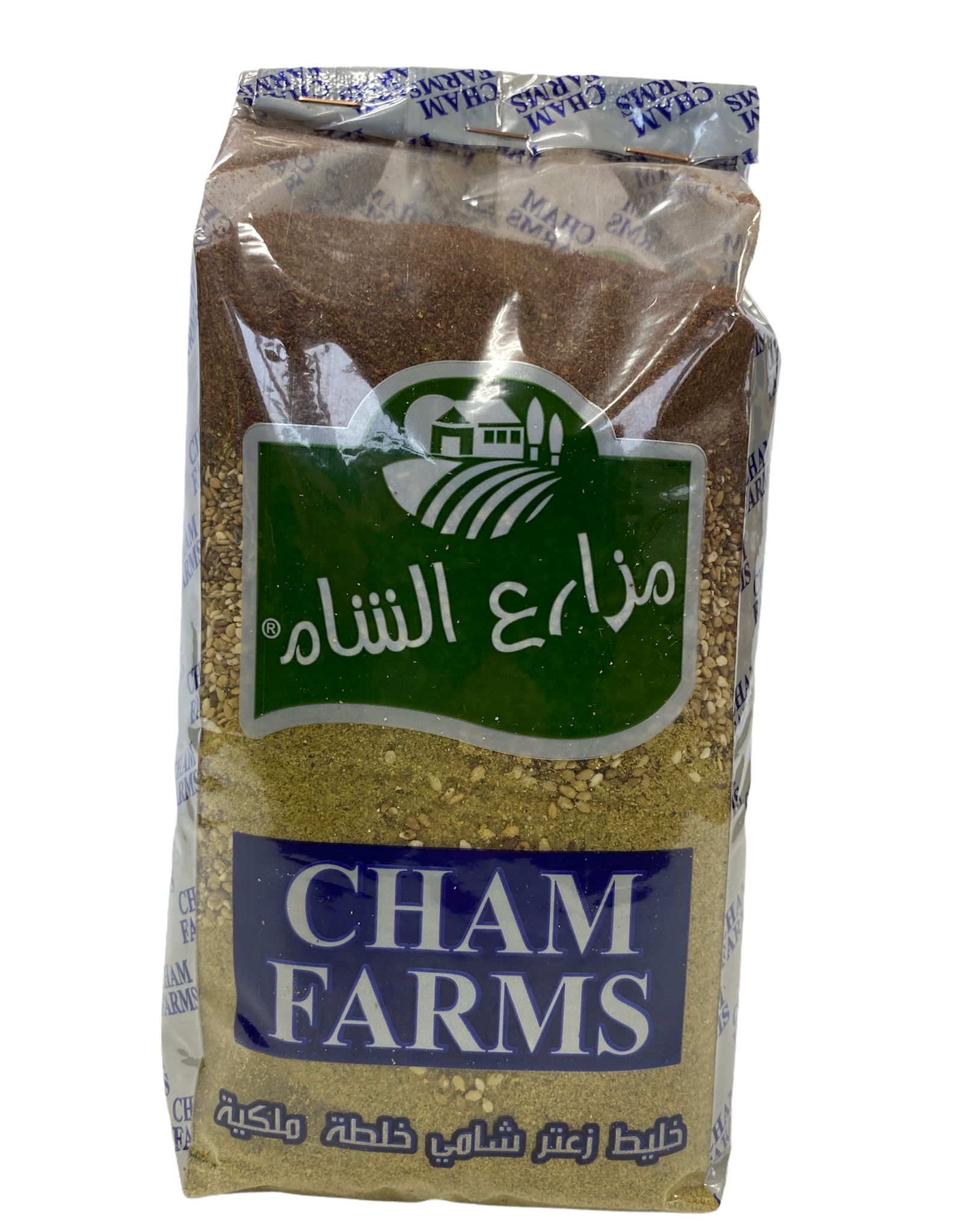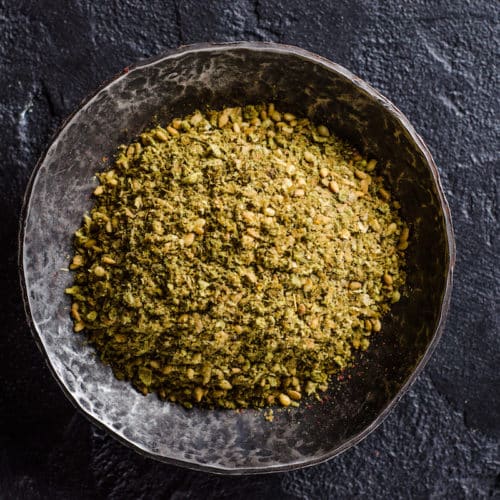 Zaatar by Cham Farms
Zataar is a traditional collection of premium spices used in Middle Eastern kitchens. This versatile seasoning is paired most with dips and as a seasoning for meat and bread. With a beautiful aroma that fills the air, and a distinct traditional taste, our Zatar comes highly recommended.
Cooking With Za'atar
Za'atar is most commonly eaten with fresh pita bread via a process of dipping the bread in olive oil and then dry za'atar. The spice mixture can also be baked directly onto flatbreads or crackers to serve as a flavorful vehicle for dips and spreads. Za'atar is used to season flanks of meat such as lamb or beef and can also be sprinkled atop homemade or store-bought hummus. Zaatar can be incorporated into a simple salad dressing with olive oil, lemon juice, and some sea salt.
Also known as zatar, zahatar, satar, or zatr.
Want something a little more sour than green Za'atar? Try our red Zataar with extra sumac!
How it's Packaged

1. Green 1lb (500g)
2. Red 1lb (500g) - Extra Sumac
3. Green 2.2 lb (1kg)