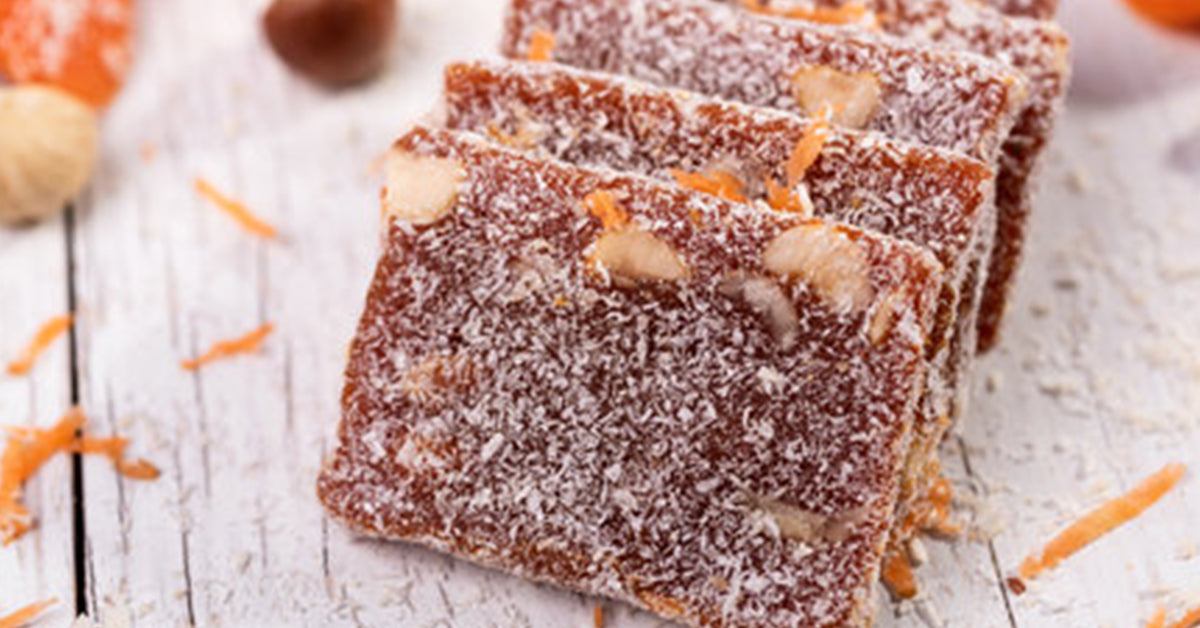 Cezerye Carrot and Peanut Turkish Delight
Enjoy these individually cut carrot & peanut Turkish Delight Bars!
Cezerye is a widely-known traditional confection dessert made in Turkey. Made with crunchy peanuts then sprinkled with delicious coconut flakes, this vegan and gluten-free Turkish dessert is sure to leave you feeling happy and satisfied.