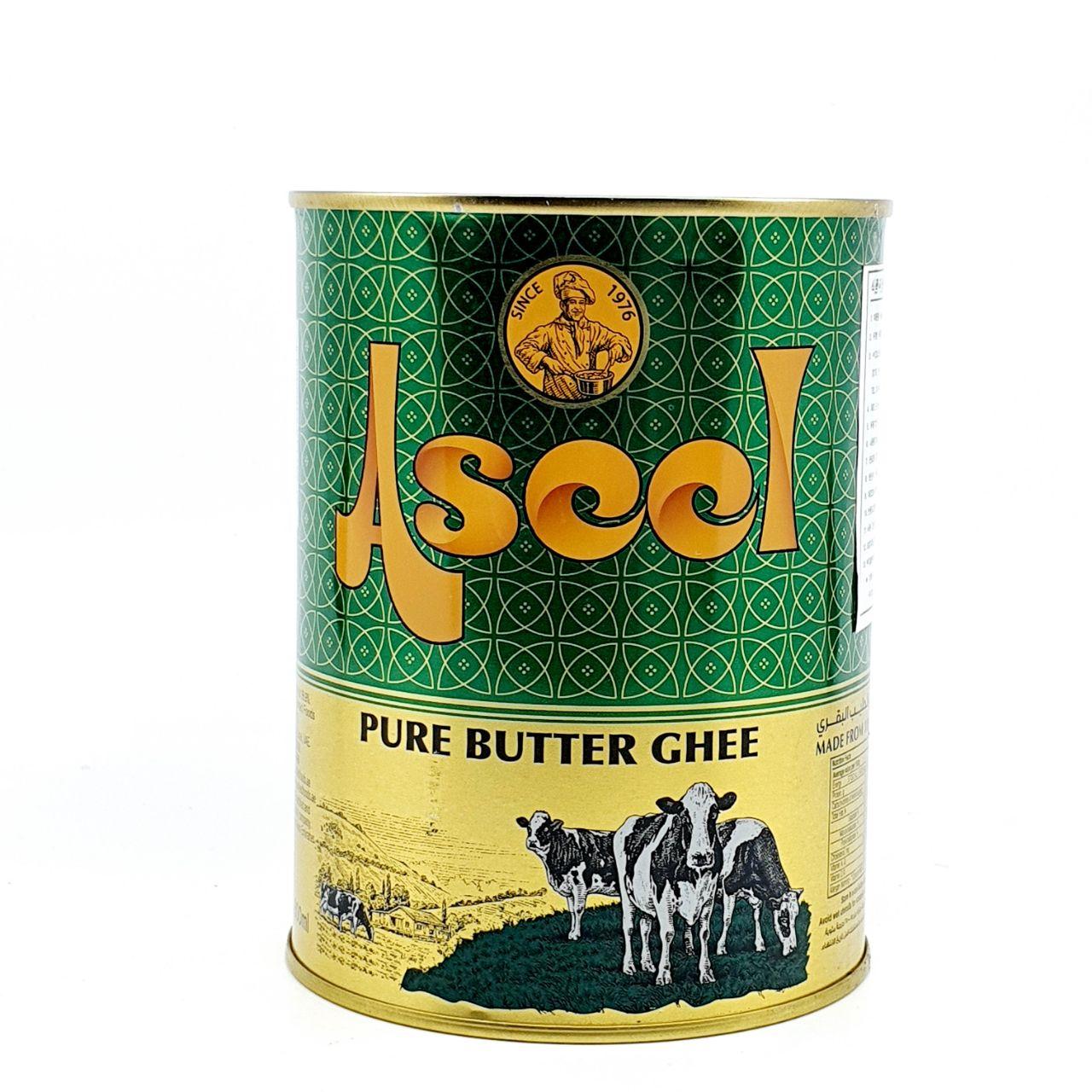 800g Aseel Pure Cow Ghee
Aroma Imports is the preferred North-American supplier of Aseel Vegetable Ghee and Aseel Pure Ghee.
800g Pure Vegetable Ghee from Aseel. Product of the United Arab Emirates. Contact Aroma Imports for wholesale pricing.
Aseel Ghee is one of the world's best pure butter ghee. Widely renowned for its bulk usage among specialty sweet shops all over the world, this pure butter ghee is considered a must-have ingredient for baklava and more Mediterranean Sweets. 
Always Fresh - Quick Shipping - Aroma Imports