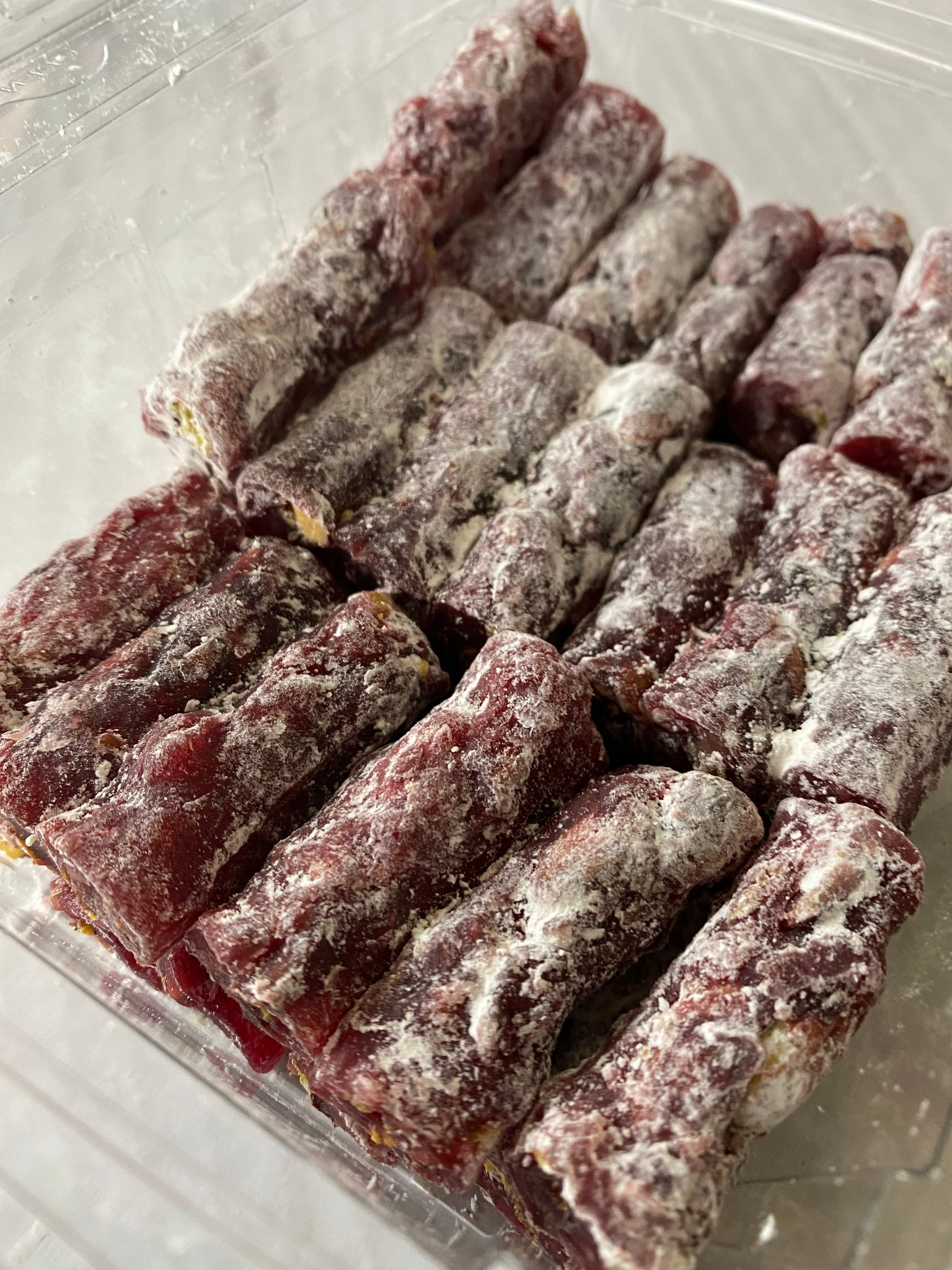 Pistachio & Powdered Sugar Turkish Delight 1lb (Pomegranate, Honey, Chocolate)
One of our most desirable gourmet Turkish delight varieties at our best price yet!

Enjoy a taste of Turkey with our Pistachio and Powdered Sugar Turkish Delight in three delicious varieties. Available as 1 pound assortment or flavors sold separately. 


The following flavors are included in our 1lb Pistachio and Powdered Sugar Delight variety and are also available for purchase separately.

- Honey & Pistachio with Powdered Sugar Turkish Delight
- Pomegranate and Pistachio with Powdered Sugar Turkish Delight
- Chocolate and Pistachio with Powdered Sugar Turkish Delight
- Variety includes all 3 flavors
Gourmet Quality - Quick Shipping - Freshness Guaranteed