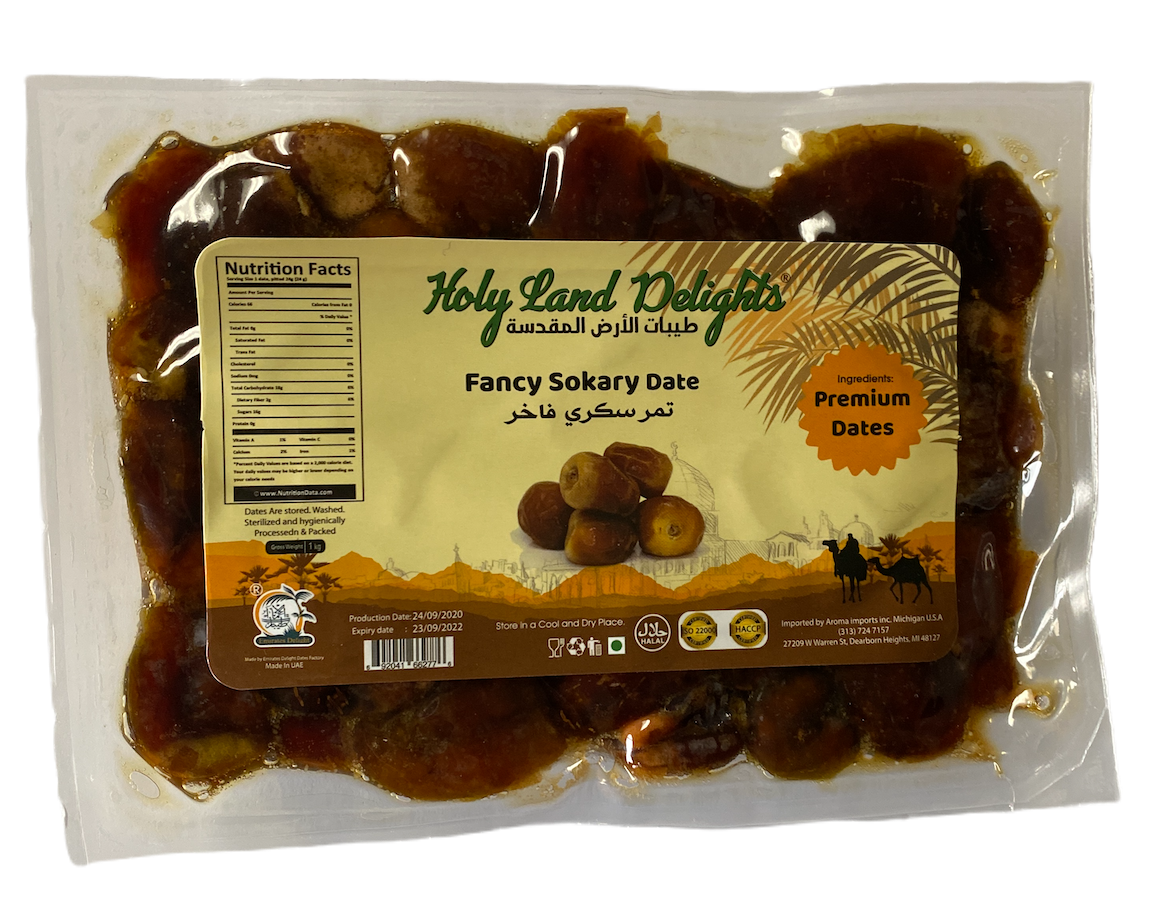 Fancy Sokary Dates - 1kg - Holy Land Delights
Known as "Royal Dates", Sokari Dates are a Mediterranean delicacy that dates back to being the world's first candy. With naturally crystallized sugar and soft, yet firm skin, our Holy Land Delights Sokari Dates come packed with flavor and ready to enjoy the second they arrive!
Sold as 1kg (2.205 pounds) - Vacuum Sealed for Guaranteed Freshness
- Ethically sourced and grown in the United Arab Emirates, carefully picked at peak maturity to ensure great taste and texture. 
- Fat Free, Cholestoral Free, and Sodium Free, Great source of Protein 
- Great for a quick and healthy energy-boosting snack! 
- Good source of Vitamin A and B-Complex Vitamins 
Gourmet Quality - Quick Shipping - Freshness Guarantee - Aroma Imports