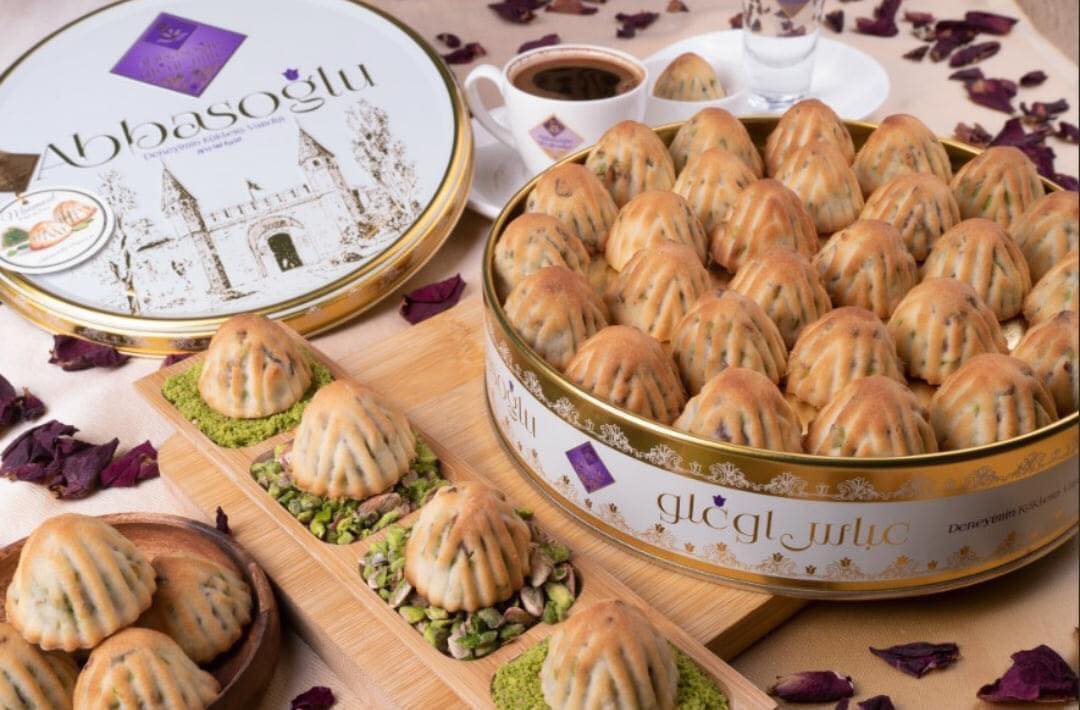 Pistachio Maamoul 500g by Abbas Oglu
Abbas Oglu Pistachio Maamoul 500g now Available for Purchase in the US by Aroma Imports! Our Abbas Oglu selection gets our Aroma seal of excellence for years of experience producing some of the best Mediterranean desserts in Istanbul, Turkey. 
Soft Butter Cookies with the Perfect Pistachio Crunch!
Made with pure Arabic ghee
Premium Quality Turkish Pistachios
Delicious traditional Mediterranean taste
Beautiful packaging to give as gift 
Always Fresh - Always Fast - Aroma Imports