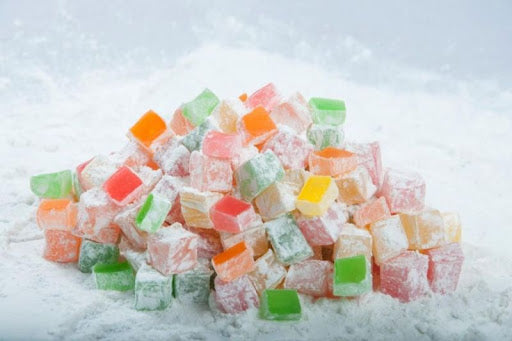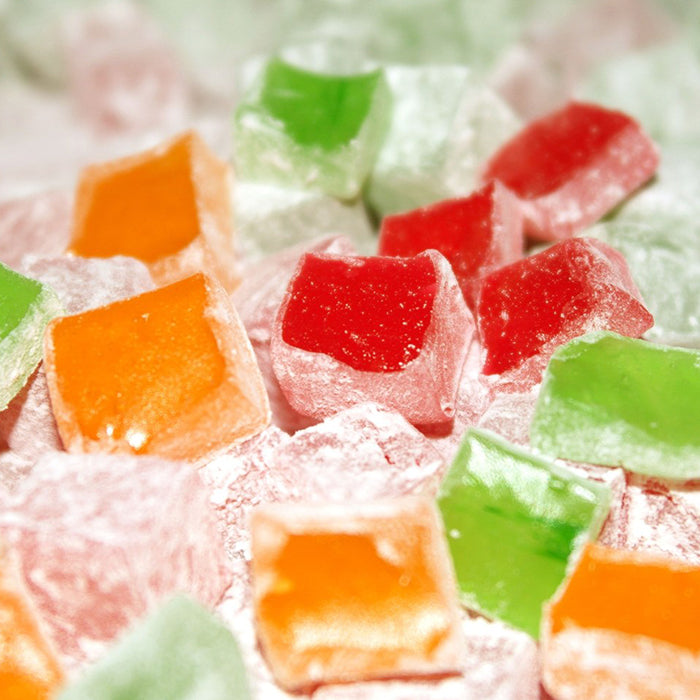 Mixed Fruit Turkish Delight - Aroma Delight
Our Signature Aroma Delight / Aroma Malban. Bring the taste of Narnia home with this Traditional Mixed Fruit Turkish Delight.
Turkish delight or Lokum is a family of confections based on a gel of starch and sugar. These traditional varieties are flavored with rosewater, mastic, Bergamot orange, or lemon. The confection is often packaged and eaten in small cubes dusted with powdered sugar.
Included in this Mixed Fruit Turkish Delight are the following flavors;
- Pomegranate Turkish Delight
- Orange Turkish Delight
- Lemon Turkish Delight
- Chocolate Turkish Delight
- Mastic Turkish Delight
- Apple Turkish Delight
Mixed Fruit Turkish Delight Variety