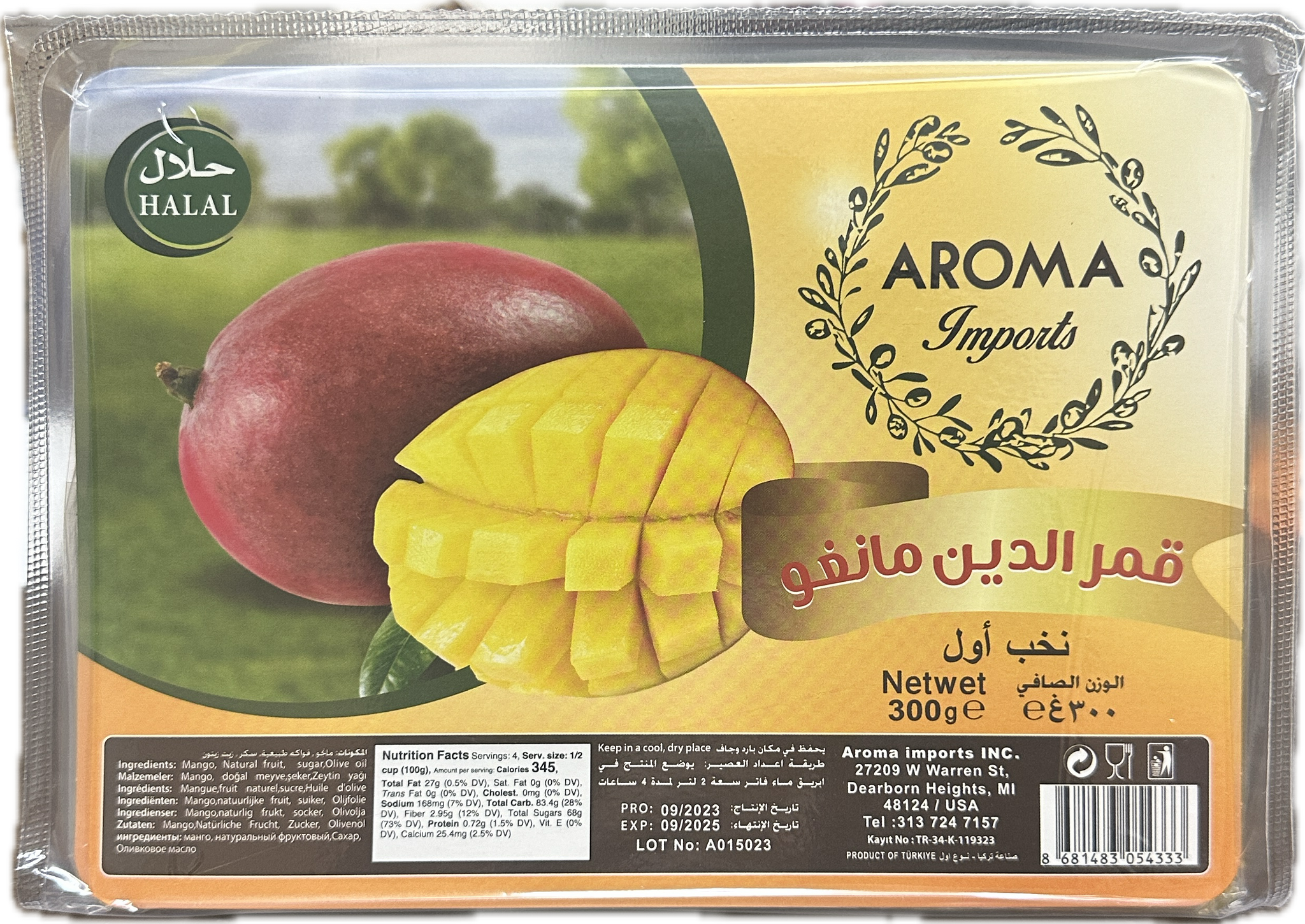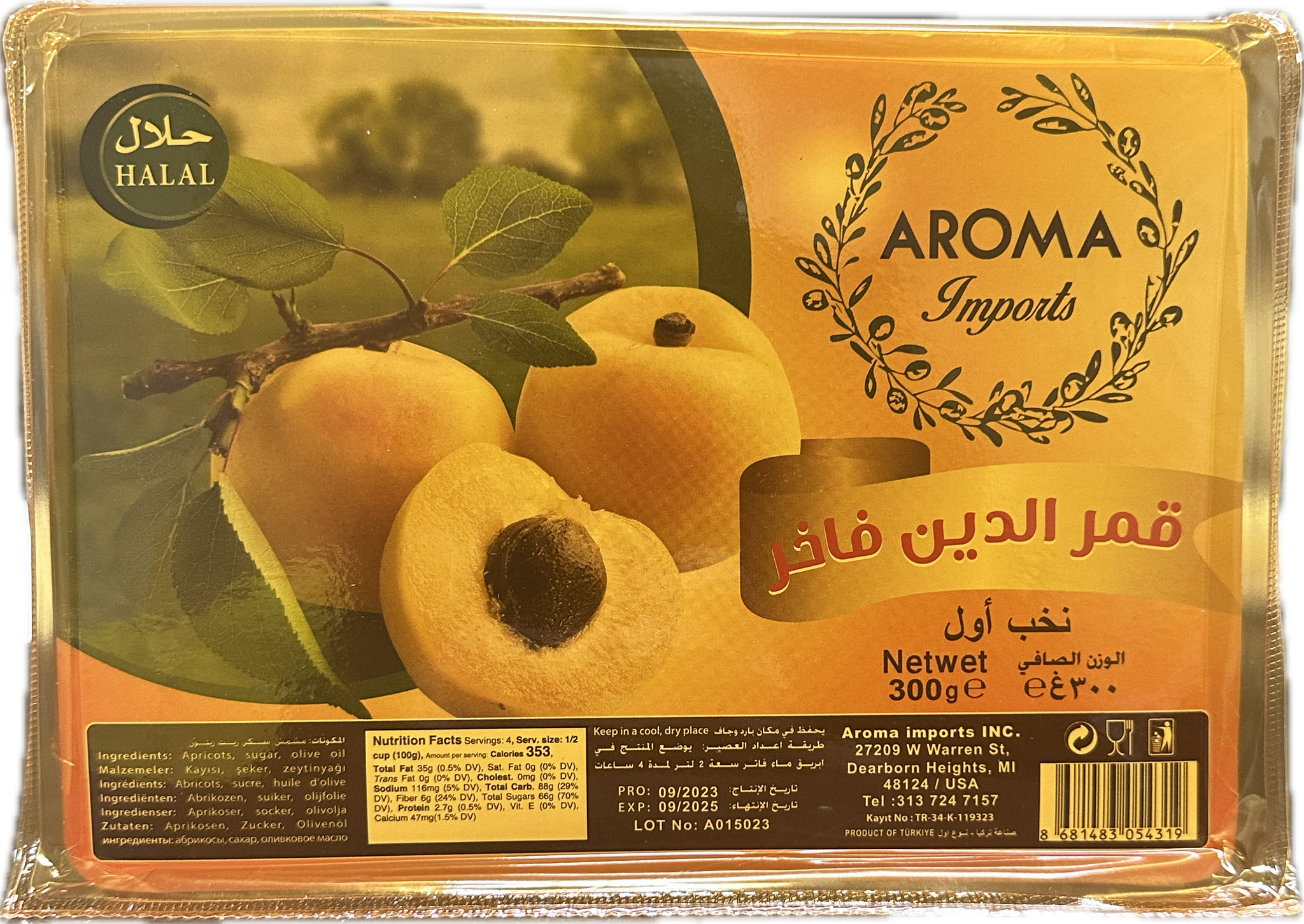 Mango or Apricot Fruit Roll (3 Pack of 300g) Fruit Leather by Aroma Imports
Delicious Fruit Rolls by Aroma Imports, available and Mango and Apricot

All Natural, Simple Ingredients, Amazingly Fruity Taste. Also known as Fruit Leather. 
Mango: Made with Real Mango, Sugar, and Olive Oil. 

Apricot: Made with Real Apricot, Sugar, and Olive Oil. 
Always Fresh - Always Fast - Aroma Imports