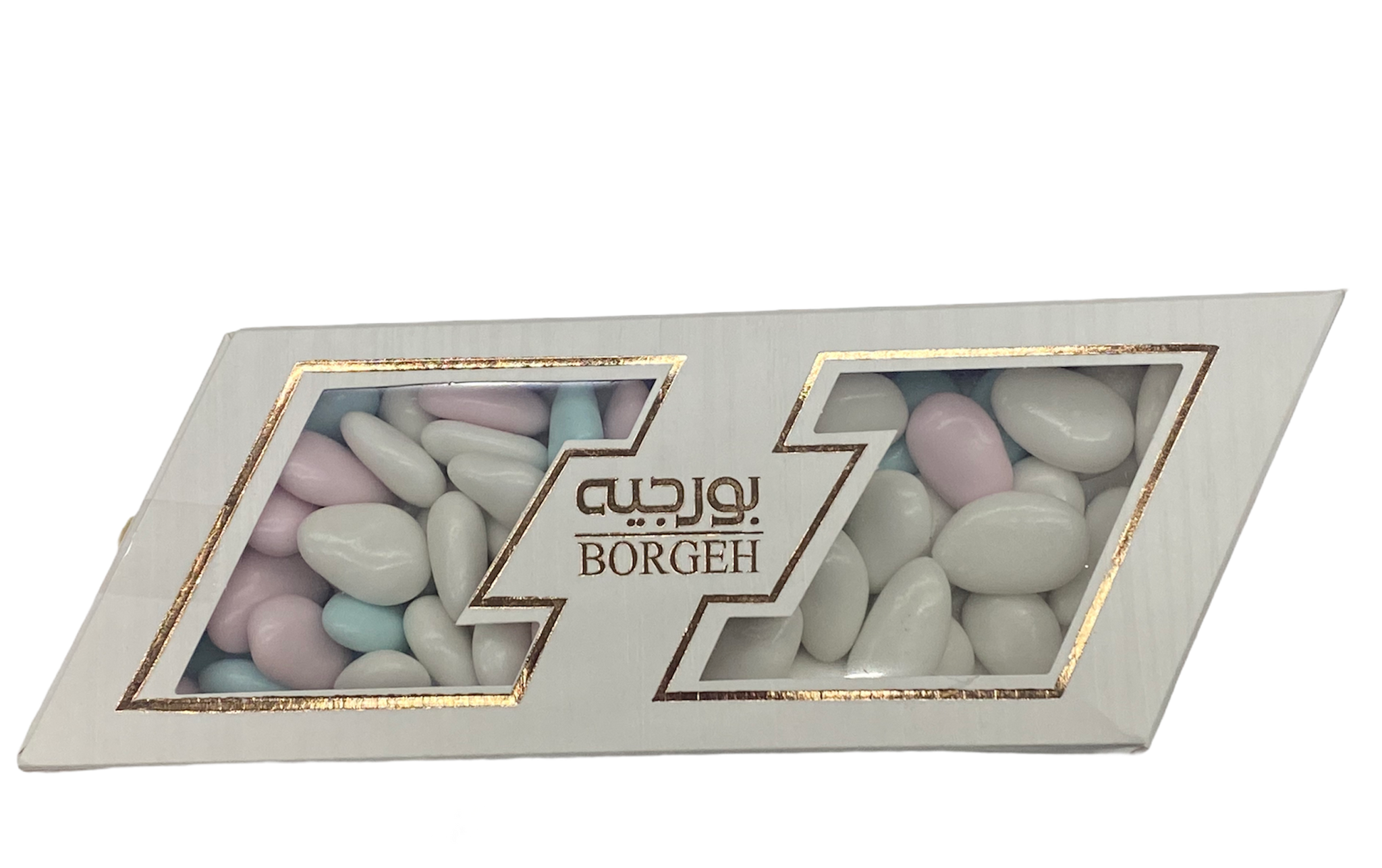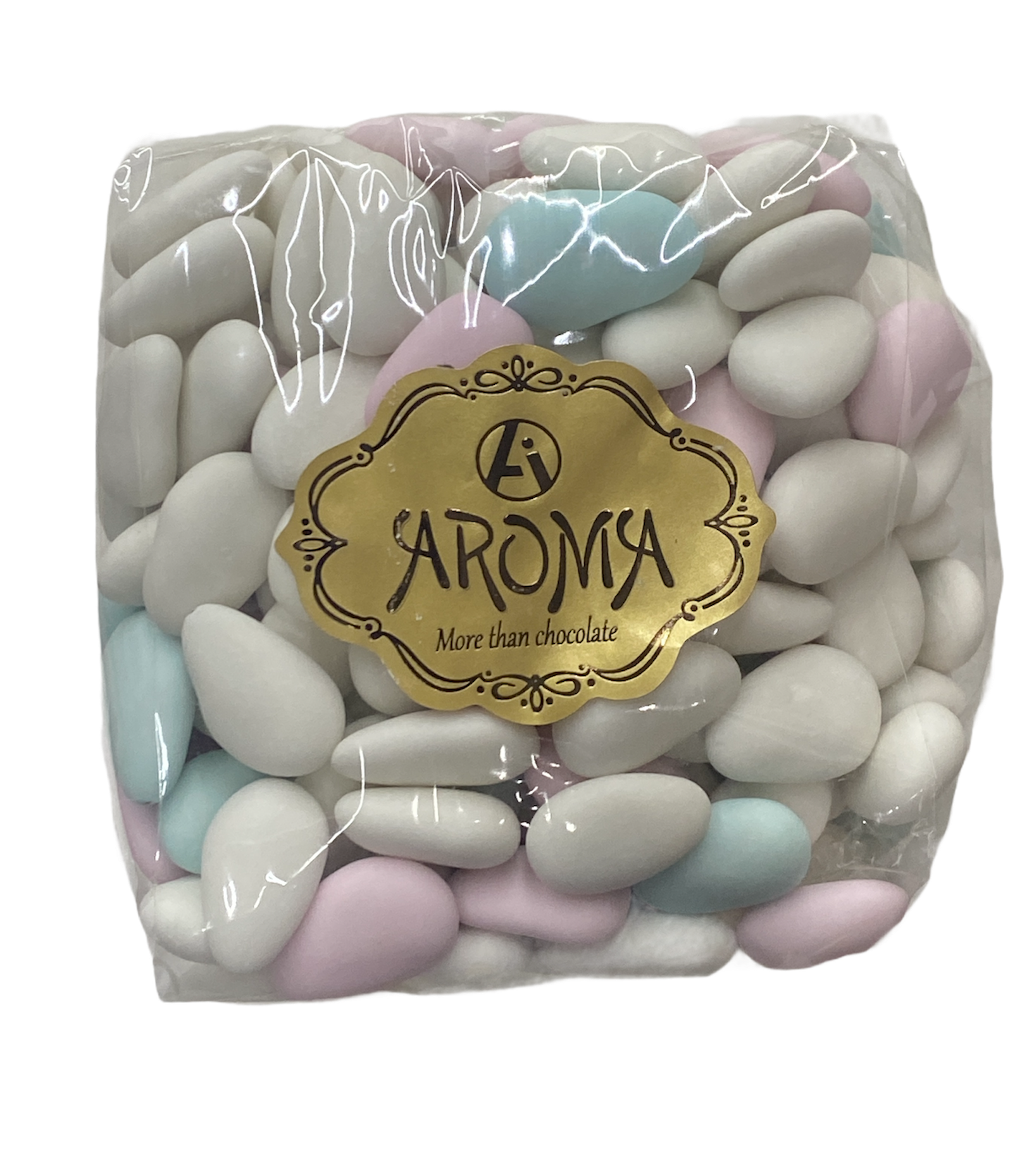 Jordanian Almonds
Delicious candy-coated Jordanian Almonds
Perfect for weddings, baby showers, or celebrations. Jordanian Almonds make for a colorful and tasty addition to your candy buffet. 
This 200g package of Jordanian Almonds is the perfect gift or snack. Also available in larger sizes, our Jordanian Almonds come in a mixed variety of white, pink, and baby blue. 

Want something sweeter? Check out our Chocolate Covered Jordanian Almonds Here.

The History of Jordanian Almonds 

Jordan almonds are thought to originate in ancient Rome, where honey-covered almonds were introduced by a Roman baker and confectioner named Julius Dragatus. His confections were called dragati and were served by nobility at weddings and births. When sugar became more readily available in the 15th century, the nuts were coated in sugar instead. 
Jordan almonds are often used as wedding favors with the "bitter" almonds and the "sweet" sugar symbolizing the bitterness of life and sweetness of love. The treats are often packaged in groups of five to represent happiness, health, longevity, wealth, and fertility. At Italian and Greek weddings, the almonds are placed in groups of five, an odd number that is indivisible to symbolize the unity of husband and wife. Through the years of being passed through celebrations, Jordanian Almonds have gained tremendous popularity in the Middle East as well
Always with love, always fresh, always fast! - Aroma Imports