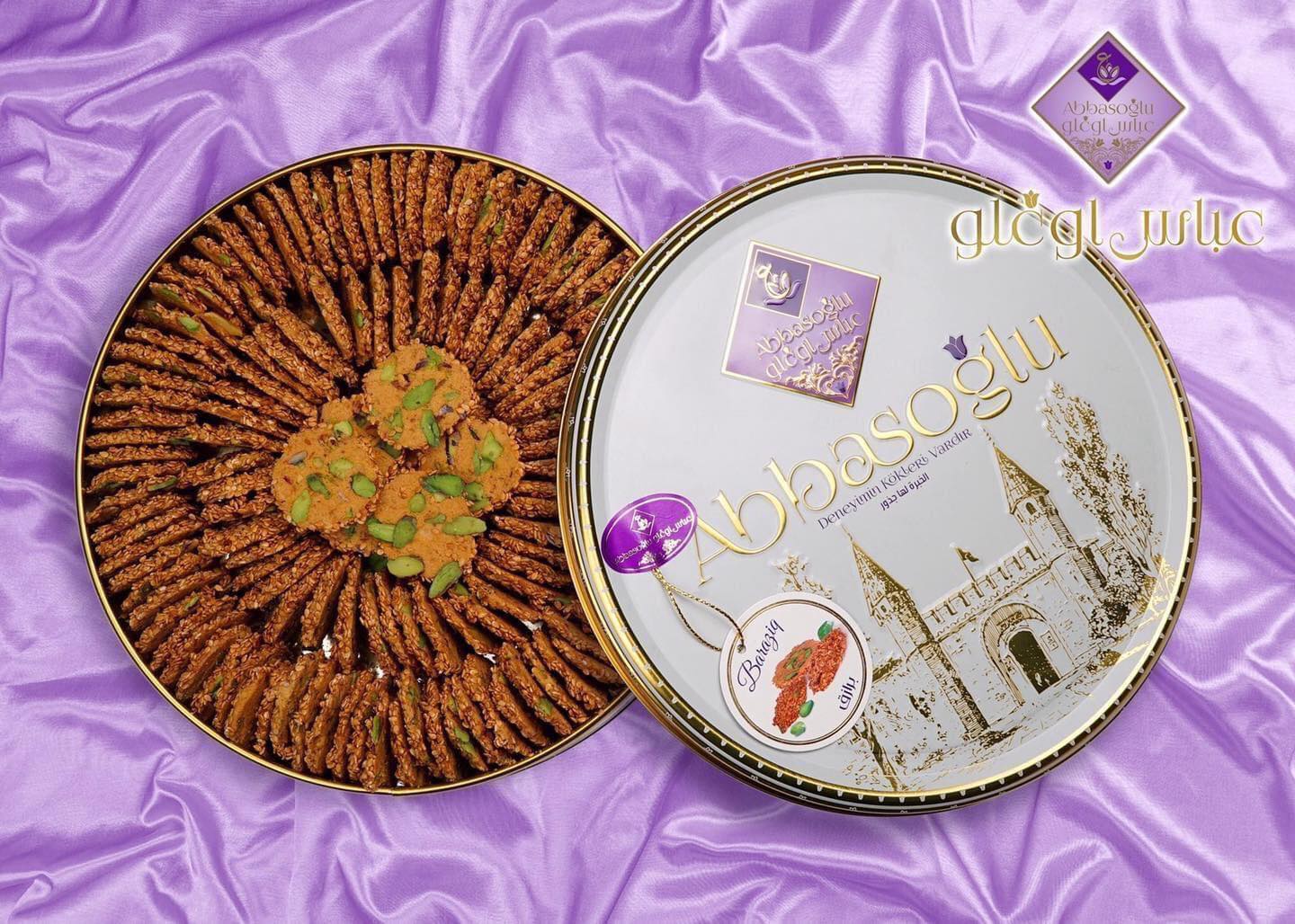 Abbas Oglu Cookie Tins 500g (Barazek, Ajwa Maamoul, Graybah, Mixed)
Authentic Mediterranean Cookies Made in Istanbul, Turkey. 
Round Date Maamoul 600g by Abbas Oglu 

*New Variety*

Graybah 500g by 

Abbas Oglu 

Barazek 500g by 

Abbas Oglu 

Ajwa and Pistachio Maamoul 500g by Abbas Oglu
Freshly Imported by Aroma Imports. From our family to yours. 
Always Fresh - Always Fast - Aroma Imports