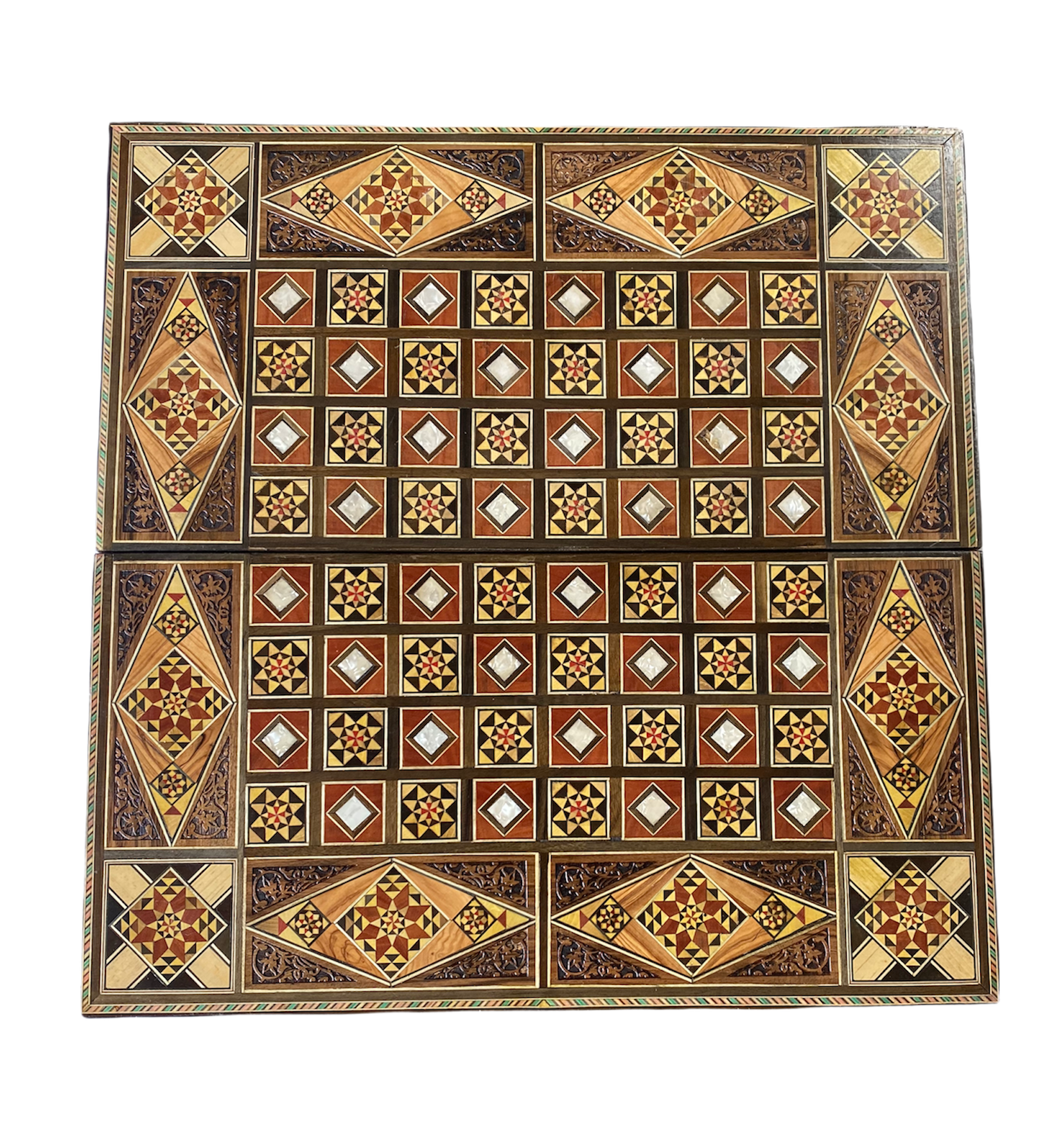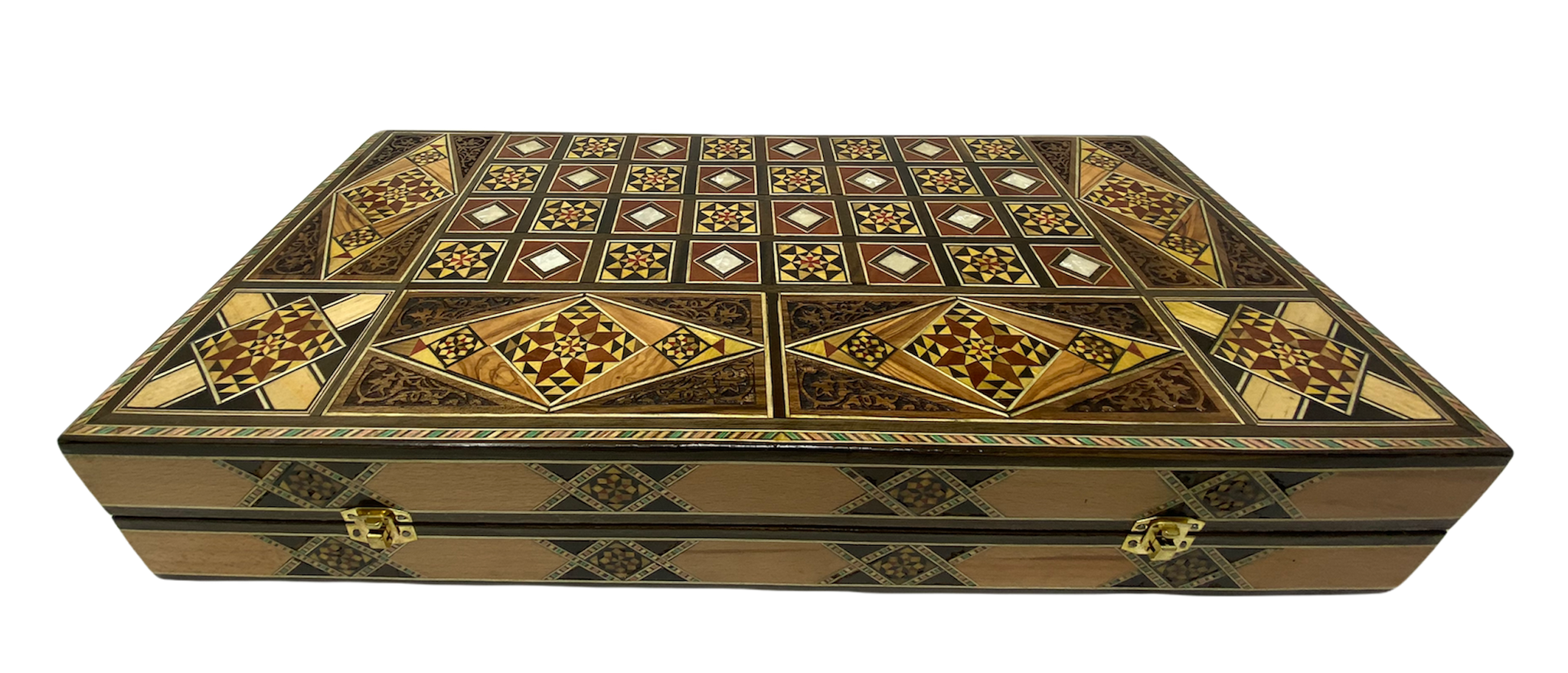 Handmade Mosaic Wood Chess & Backgammon Set with Mother of Pearl Inlay
Play in Style
This Mosaic Chess set was Handmade in Damascus, Syria. 
Includes one set of Chess Pieces & Backgammon Pieces
Mother of Pearl Inlay
Hand-painted and polished finish
Hinged Box with two golden clasps
Traditional Damascus Wood Design
Dimensions Closed: 19in L x 10in W x 4in H
Dimension Opened: 19in L x 19in W x 2in H
Guaranteed to last a lifetime with proper care.
Our Imported Syrian Boxes at Aroma Imports follow the ancient style of woodworkings that can be traced throughout the Mediterranean from Egypt, to Syria and everywhere throughout the region. Often referred to as Egyptian boxes, mosaic boxes, Syrian boxes, and many other names, these boxes are a Mediterannean staple to every household.  These decorative boxes not only offer stylish storage but a chance to game in traditional style.
Quick Shipping - Premium Quality - Aroma Imports