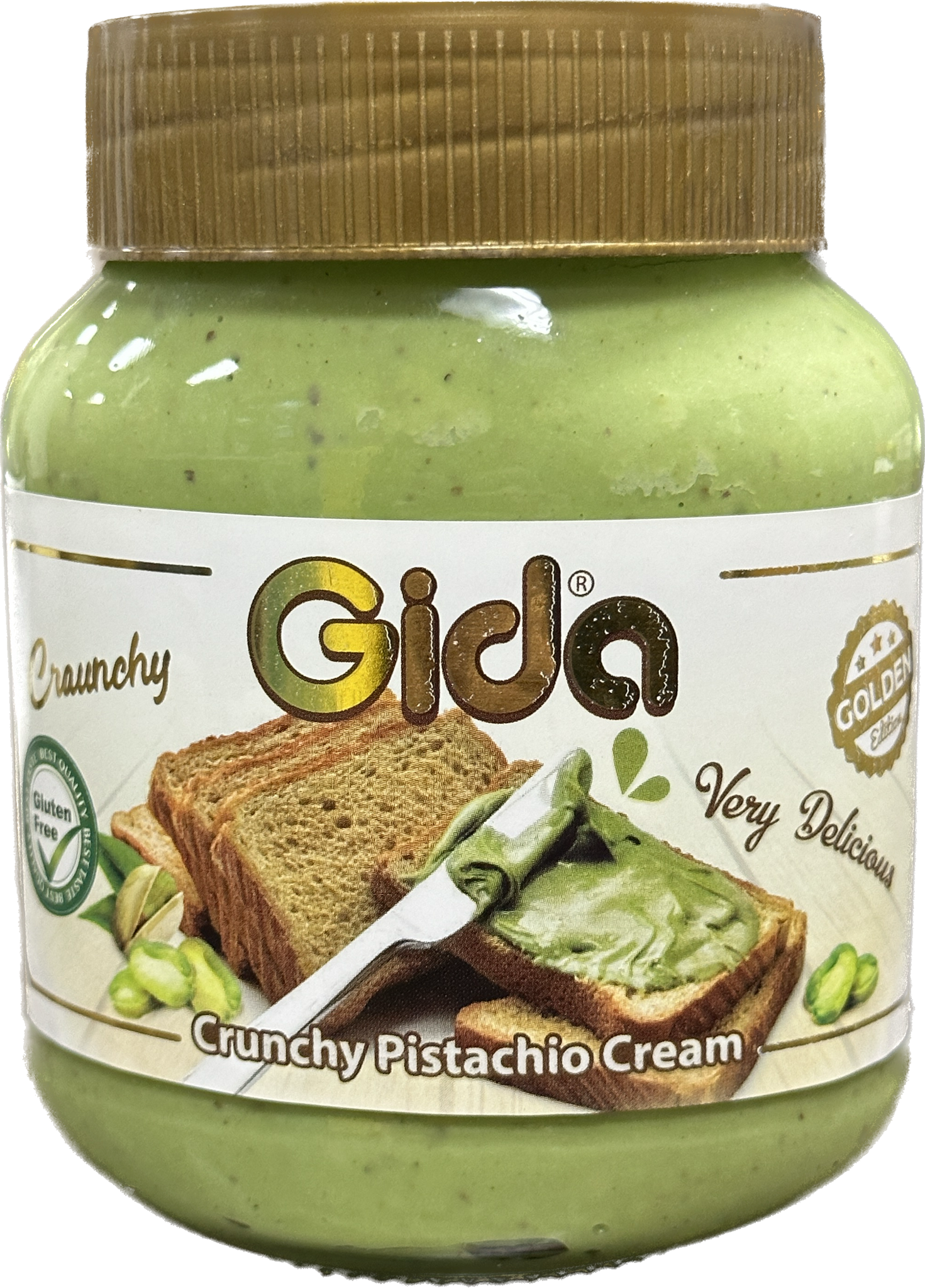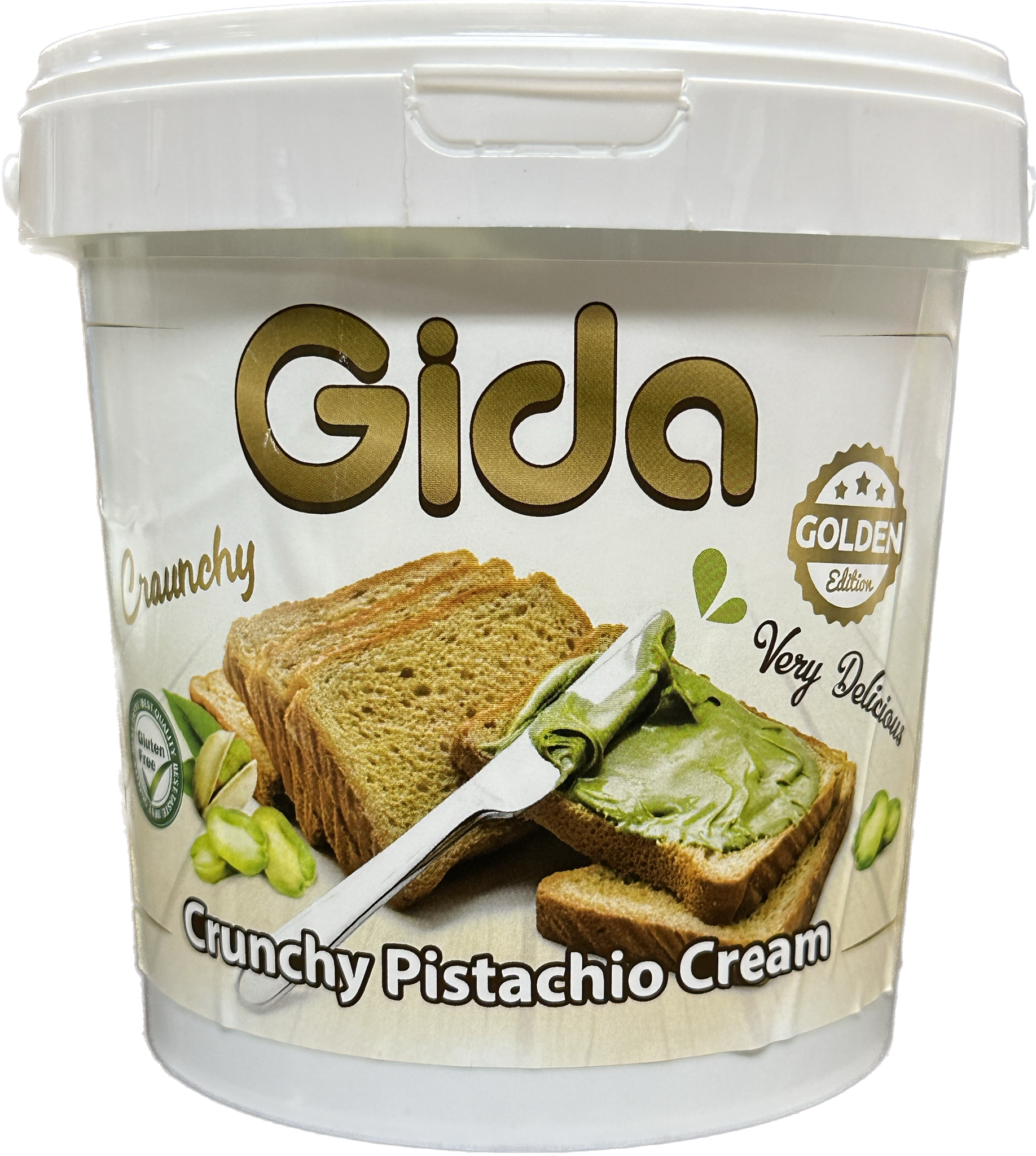 Crunchy Turkish Pistachio Cream (330g) by Gida
Gourmet Pistachio Cream : Our deliciously superb spread cream is made from Turkish Antep pistachios, which are the tastiest pistachio nuts in the world. These pistachios are packed with nutrients like fiber, protein, & healthy fats, making them an ideal addition to your healthy diet. Whether you're looking for a keto-friendly snack or an EBT-eligible food, our pistachio butter spread is a perfect choice.

Versatile & Nutrient-Rich: Ideal for everyone, especially athletes & fitness enthusiasts, our Pistachio Butter Cream is a superfood teaming with high-quality protein & essential vitamins & minerals. Inclusively crafted to cater to diverse dietary needs, this gluten-free, vegan spread & crema di pistacchio ensures a healthy choice for all. Being entirely salt-free, it is also a heart-friendly indulgence for those mindful of their sodium intake.

The Only Vegan Pistachio Cream Out There: Crafted from a single variety of the finest unsalted Turkish Antep pistachios, our vegan pistachio butter spread is a healthy powerhouse, offering 3g of fiber & 5-7g of protein per serving without any whole milk powder, salt, or chemicals. Replacing unhealthy spreads has never been more delightful with our carefully roasted pistachio butter, providing a rich & luxurious flavor with nothing else added.

Sealed for freshness : Our 7oz (330g) jar is freshly sealed to preserve the taste & quality of our gourmet pistachio butter. Enjoy delicious servings with a shelf life of 24 months, perfect for your daily dose of healthy fats & minerals.

Satisfyingly Irresistible Texture: Lovingly made with Antep Inner Pistachios, our pistachio butter spread offers an irresistible taste with an infinitely velvelty & spreadable texture, promising a rich & luxurious flavor that's perfect for any time of the day. The versatility of its creamy & smooth consistency makes it an ideal spread, dip, or topping, adding a delightful boost to your favorite snacks, desserts, & breakfasts.