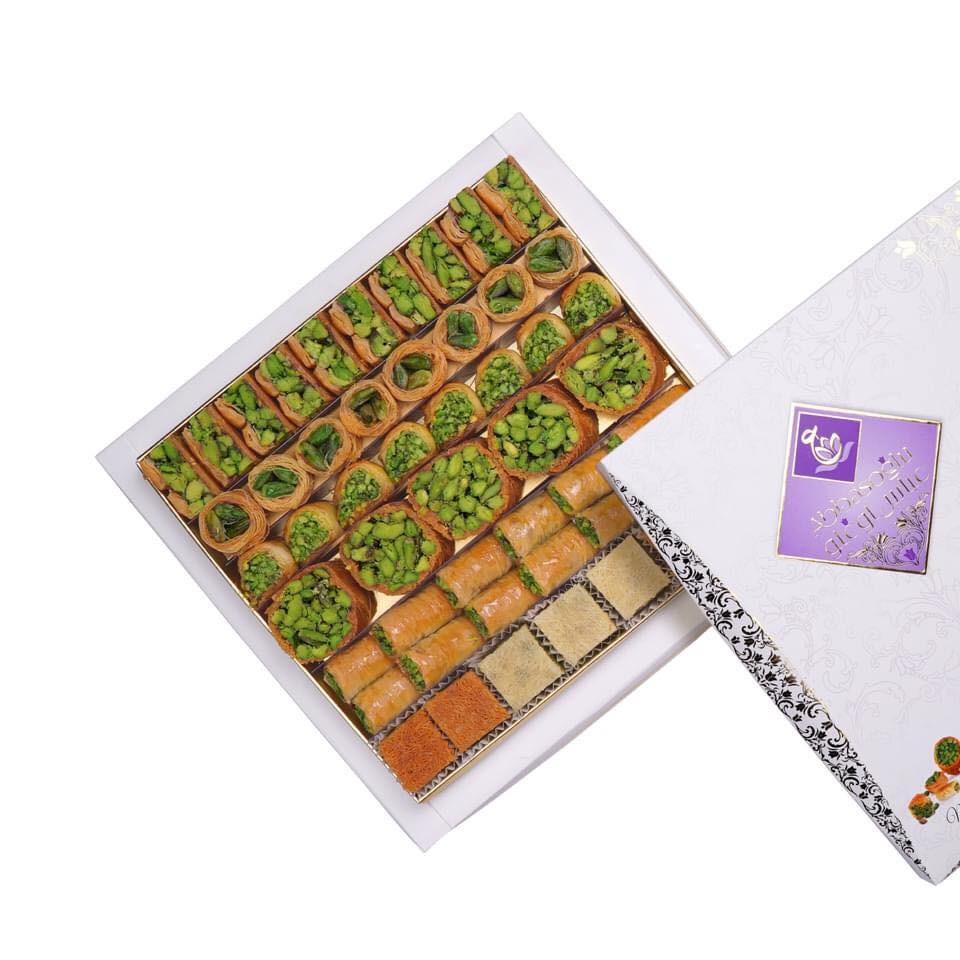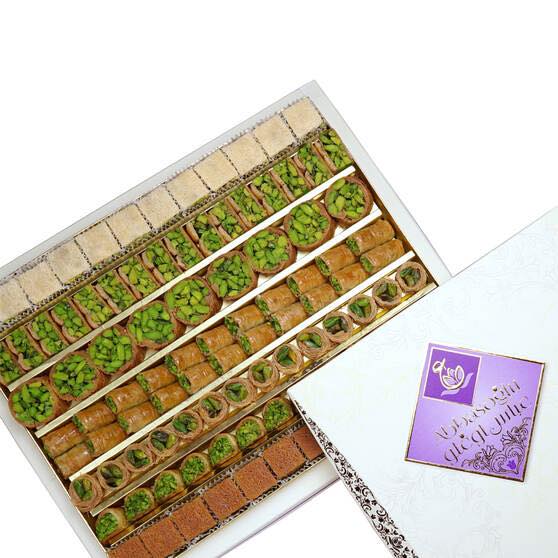 Royal Baklava Mix with Pistachio by Abbas Oglu (1kg, 750g, 500g)
Let's Talk Baklava
Baklava is a delicious Mediterranean phyllo dough pastry filled with a variety of nuts and glazed with authentic Arabian ghee. The traditional delicacy comes in many different recipes originating from Middle Eastern countries like Turkey, Greece, Syria and more. Known for its tantalizing array of flavors and textures, Baklava can be made with pistachios, walnuts, almonds, and more. 
Baklava is a staple in Greek and Mediterranean Restaurants everywhere. Baklava is one of the best desserts for pot-lucks, social gatherings, work events, snacking & more. 
We've searched the world for the best tasting, highest quality, and most delightful Baklava and brought it here, to bring directly to you.
Abbas Oglu Royal Mix Baklava with Extra Pistachio
Our Delicious Abbas Oglu Baklava Selection includes traditional mediterranean baklava recipes that have been perfected in Istanbul, Turkey. Enjoy several tasty servings of Premium handmade Baklava with Crisp and Flaky Phyllo Dough and Crunchy Flavorful Pistachios. Our Abbas Oglu Royal Mix Baklava includes assorted gourmet varieties in each box, all with EXTRA pistachios
Multiple Sizes of Premium Mixed Baklava with Extra Pistachios, perfect for any occasion.
Choose from (1kg, 750g, 500g)
Each box of Abbas Oglu Pistachio and Cashew Mixed Baklava includes a variety of recipes including:
Pistachio Nest - Bul Bul - "Birds Nest"
Khol & Shkor Baklava with Pistachio
Balloreyah with Pistachio
Turkish Baklava with Pistachio
Pistachio Dolma 
Mabromeh with Pistachio
Abbas Oglu Premium Pistachio Baklava, Delicious and Ready To Eat! Treat a friend, family member, or fulfill your sweet tooth with our Abbas Oglu Turkish Baklava at Aroma Imports. 
Always Fresh - Quick Shipping - Aroma Imports